Times are changing and with that we see a lot of men opting to wear engagement rings as chosen by their better halves. This revelation has been pointed to us by my very dear follower, Jeannie Lawson LeDoux ,who suggested I look into men's engagement rings. And as I promised, this post is dedicated to all those hunting for the perfect ring for their partner and of course, Jeannie Lawson LeDoux !
Engagement rings not only symbolize life-long commitment but it is a promise and a reminder for both bride to be and groom to be of the journey they will embark upon together. Although it is customary for the bride to be to wear the engagement ring till she weds, but with time, we're finding more and more grooms deciding to wear them as well.
The trend is quite old, modern men have just started to adopt it. Brazilian and Argentinian culture speaks of couples who both wore engagement rings. So don't feel yourself left out. There are many like you out there who like to carry this ornament with them to remind them of their commitment.
Stainless steel and titanium are much preferred by men of this era though. So in case you are looking for a ring for your man, ladies, I advice go with simple. With men, sleek is and steel and titanium provide you with just that!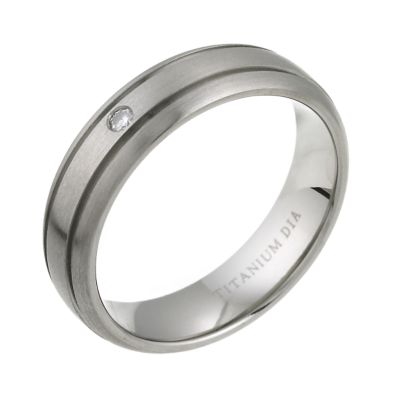 Unless your fiance is an admirer of the Vintage-Victorian era, you need to re-think your decision. For them stones would work. Check whether he is into his own ancestry and if he's got any vintage ornaments from the era of his ancestors stashed somewhere. Yes? Bingo! That's your clue!
Is he a nature-lover? Because if he is, stick to simple and hand-made rings. You can find a great collection online or if you will ask your engagement planner to help you out in this manner. It is always to leave this details to the expert to handle.
If you'd like us to feature an inspirational post for you, let us know!
Want more of our insight?
Join us at our facebook page or
Feel free to log in for more details,
Tweet us your plea!
Or E-mail us your query,
And connect with our team!